The following ultimate Shopify Tips you need to know for your dropshipping business. Launching a Shopify store is a best way to step into Ecommerce. We all know about it that spending time and money in managing your inventory is such a deal. As, starting a new business is much and more difficult. That's why creating an Ecommerce store that uses a dropshiping business model is such a great option, as you'll never need to carry any type of inventory. In Shopify, you can easily optimize your store like, feature a blog, and market to whomever and however you want. As dropshipping is such a great business model but bear in mind that success didn't come as easy as someone think about that.
Shopify makes it easy for entrepreneurs to start, personalize and optimize their ecommerce platform. The best Shopify stores always rely on the Shopify app store to expand the features and tools on their stores because Shopify is an amazing Ecommerce platform that has made dropshipping easy and reliable.
Why you should dropship?
We are familiar about it that dropshiping is a best business model for new entrepreneurs. It has many advantages for the beginners as its low risk, low cost, very easy to start up and can be automated. You just need simple Shopify tips to rank on google search.
Low risk business: Shopify dropshipping is a low risk business because there's no need to buy bulk inventory to get wholesale price, because price in dropshiping are already pretty low. You just pay for goods sold to customers.
Low cost: We all know about it that most of the goods come from china, the cost of good generally low.
Easy to start up: You can easily start your business on the same day you sign up because products can be import quickly.
Automated business: Products can be imported to your store only couple clicks. You can do all of the things by using using Oberlo.
Here are some of the most popular on Shopify app store:
Privy
Sales Pop Master
SEO Image Optimizer
Best Currency Converter
Sales Pop
me
Ultimate Sales Boost
Loox
Free Shipping Bar
Some other popular Shopify plugins are:
Modalyst
Oberlo
Spocket
Omnisend
Shopify Tips for your Dropshipping Business
1. Having SEO Blog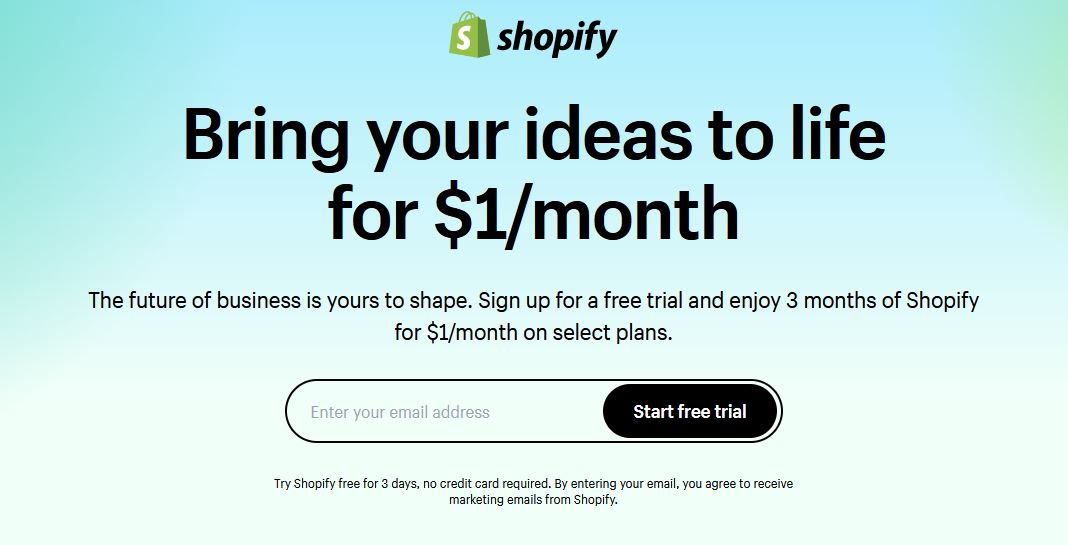 There are two methods to rank your website or store. If you do not like to use paid advertising method so, you could always go for the method of SEO. The SEO Blog is an amazing way for you to connect to your customers and show them there is a real person behind this store. As we all know about it that people always buy into people, not into stuff. Use SEO tools like Google Keyword Planner to choose keywords and writing unique SEO articles for your store or website, and know about your competitors.
2. Advertise on Social Media
As on Shopify store we want to increase the traffic of our store and we have to create this traffic by ourselves. This is extremely difficult to do, especially in the beginning without paying anything. Social Media Marketing is the powerful and most easy way to build a target market when you just start. As we know social media platforms are the great source of traffic. Use social media platforms to make social networking where you can easily post your products or post to engage more traffic.
3. Create amazing offers
I give you a secret of success that doesn't be like a store owner who fails to include sales or discounts. If you don't offer sale in any product, people may take no interest to buy your product. Bundle deals also work really well. In other words, bundle offers are one of the best kept ultimate Shopify tips. When creating a bundle deal, also focus on selling more of the same product.
4. MAKE SURE YOUR WEBSITE IS AWESOME
It's a fact that you won't earn profit or make headway in dropshipping if your website is hamstring. Your website should be a responsive website. You have to create the best website design which makes the first impression about your business and can either scare your potential customers away. Make sure your website needs to be customer friendly if you want to be success in dropshipping. First of all you have to spend to make your website awesome that makes it easier and faster for your customers to find what they want and check out without any incidence. This will also build trust and confidence.
5. Making SEO Friendly Store
We need to talk about the store and website itself as we're on the topic of SEO.
One of the most important factors for generating traffic to a Shopify store is how greatly your website ranks and performs.  In order to rank high in search engines, you need to have plenty of keywords included in your website. It is one of the important ultimate Shopify tips that your Shopify store should be SEO friendly.
6. Avoid underpricing of product
In Shopify dropshipping prices of products already low as in wholesale, because dropshipping products from Oberlo allow you to maintain a lower product cost. As the cost of goods is usually relatively low which allowing you to sell products at market value and make a reasonable profit.
For example: If you're selling a 5 dollar product, you should be charging around $19.99 for it. You should have to consider the cost of goods, marketing, business expenses, and eventually hiring a team. If other brands are undercutting their prices, don't do same. As long as your prices are fair and according to market value, you should maintain a profitable price.
7. Let your Customers Know Where the Product Comes From
Let your customers know about the product from where we're feature. Give a brief detail about your product, if they've seen it on TV or Aliexpress. You have to need to build a trust factor. Showing where you got a product idea or source products.
8. Retargeting and Follow up
You're tracking everything so you can retarget abandoned carts and follow up with return customers. Make sure if anyone visits your store once, he will impress and wants to visit it more and more.
9. Firstly Import 25 items to start
It is the most secret ultimate Shopify tips no one tell you this because it is my personal experience that when I built my first online store 3 years ago, I made the mistake of importing 300 products to my store in one day.  No doubt it can be exciting to add a ton of great products to your store since it can be done only a couple of clicks.
Here's the problem:
If you want to add too many products to your store, you need to rewrite product descriptions and maybe remove logo. Writing copy for even 50 products can be time consuming, especially if you're a student or doing a job.  Bear in mind that Stick to 25 at the start. You can write quality product description for 25 items within few hours.
10. High Quality Photos
To grab the attention of audience you need to provide a high quality quality photos on your Shopify store. Because when we can't step foot into your store and touch the product, we wants to get the full experience from looking products online.
The only way to do this is through clear, high resolution images, best quality images that pop.
11. High quality content
Every month hundred and thousands of websites browse in order to reading data and gather information on different topics by consumers. If they are researching a new product, to sell this can be very difficult task because they may feel they are not learning enough about this product. So, we have to create high quality content about this product that contains information that is new and valuable to your consumer and you will separate yourself from the noise. This could mean updating product descriptions, write high quality articles, create images that have high quality, functional photos that informs customers.
12. Optimize for Mobile
We know about it that 45%of all online shopping is done by mobile. There is a fact that more and more people are stepping away from the dropshipping store which is not designed around the mobile experience, there is more chance you are losing sales.
You need to make sure that your website is mobile friendly and also make sure your site looks and works incredibly on all devices. If you are running a store which is not optimized for mobile then you need to optimize your store for mobiles.
13. Always focus on holiday like Black Friday
You should notice that every famous brand offers sale and discounts at the last days of the year. This is known as Black Friday sale, but in last few years as trend of online shopping increased and people wants to buy products online and it's everyone's wish they can get their favorite product at unbeatable price. You should have offers some bundle deals, VIP sign-up discounts and promotions as they be a long way in improving your marketing ROIs and increase motivation to buy on your site.So, remember these holidays to get a huge traffic on your store. With this shopping holiday becoming an ecommerce game, make sure to follow these Black Friday ultimate Shopify tips for your dropshipping business.
14.      Consider Partnering-Up
Show people who you work with, about your team are and if there are some well-known companies; make sure they know about that. This is also a social proof. If potential customers see that reputable companies, including other Shopify apps, they support you, they'll be more likely to spend money in your store.
15.      Great Customer Support Team
According to me, this is a huge deal breaker. If I want to ask a question about any product, I expect a quick and thorough response. Make sure you have a live chat on your store and that you are answering inquiries within few minutes. If it takes you 24 hours to get back to someone that means shopper is gone.
16. Presentable website or not
Most important ultimate Shopify tips, Is your website customer friendly? Many new store owners start their business when their home page has missing images has placeholder text and their product are not categories properly.
Before launching your store, always take a look at other websites in your niche. Because when you search other Shopify stores, your mind will catch other things easily about your store management. And after taking notes about the look and layout of different stores in your niche, browse through the Shopify app store to find out the apps that allow you to manage your store after other successful brands.
17. Manage inventory and multiple suppliers
Many experienced drop shippers would agree that manage inventory across multiple suppliers is such a big deal; that you face while running your dropshipping business. Don't do poor job about it never informing customers that their order is out of stock, is not a great way to attract repeat business and loyal brand fans.
I know it's a complex process to properly managing inventory across your suppliers and distributors and limiting the number of out-of-stock items you sell. Shopify apps like Ordoro help you sync inventory.
18. Look at the Numbers
Before choose any product you should know about that a right price of the service you will be getting and has marketing potential, its profit capabilities, and that it is something which cannot easily found in the areas you are selling in.
19. Pick up your product wisely
In product selection, you should have to pay attention, and select wisely because you carried a same product from 2 suppliers. In this way, you have two potential fulfillment options.
20. Check out items availability
Most of the dropshiping business fails because they had less information about the Shopify dropshipping. It's very important you have a huge stock of products available every time. It's a good idea to chat with your sales representative about the availability of products you're about to selling. Are these items in stock 95% of the time? You should avoid stocking the latter type of products.
21. Always Spy on Your Competition
According to me this tip is one of the ultimate Shopify tips to remember while making a Shopify dropshipping store. We need to spy on our competitors; I think it's a better example about the McDonalds and Burger King Comparison.
I don't know if Burger King ever comes up with their superb and unique ideas because everything they sell is based on items at other fast-food restaurants, usually McDonalds.
What's your opinion, is this smart or dumb thing to do? I think it's an excellent way to pay attention what's your competitors are doing and copy off their success. You should do the same with your Shopify dropshipping business as well.
22. Order fulfillment
We already discussed about it that having multiple suppliers has a number of benefits. As it increases the chances that items will be in stock. But with multiple options for filling an order, how do you know about which supplier is best for you? There are a few different methods to consider, you should have to route all orders to a preferred supplier, based on location, based on availability, based on price.
23.      Defective items
In order to enjoy the trust of our customers, we guide our customers about defective items. The only thing worse than receiving a defective item, is that to pay additional postage to return it. Most dropshipping suppliers won't do this. Bear in mind that they didn't manufacture the item so they aren't liable for defects.
24.      Fraudulent orders
Some people think online shopping is very risky, similarly while selling products we also bear in mind that we can face frauds. Because there are highly chances of fraudulent orders; no doubt it can be scary when you're starting out, but with some common sense and with taking highly care you can prevent the loss.
25. Choose epacket
Now a day, there is a way that you can get more sales and traffic to your website, which is epacket. Since ePacket shipping is now famous and the fastest affordable shipping method, you'll be able to ensure quick delivery to customers. Usually, ePacket shipping costs under $5 for most products. This also allows you to still make a profit when selling goods at market value. From my personal experience, I've seen ePacket deliveries reach customers within a week, making it the best delivery method for dropshippers.
26. Automate your business
If you want to make your business on the very top level than you have knowledge about that people wants everything very fast. As in this modern era, while everything going to be fastest so, if you want to be successful you should make your Shopify store more automated. Using dropshipping tools like Oberlo, most of the aspects of your business will be automated. As this dropshipping tutorial points out, you can do product research before launch your online store, and Oberlo is just the tool you need. ECommerce automated tools can also help you grow and scale your business quickly.
Buffer allows you to automate social media posting. Kit automates all types of marketing tasks like advertisement, retargeting, emails, and more.
27. Know about Your Real Costs
Biggest mistakes made by beginners are that they not include all expenses into their costs; they are thinking that their only cost is how much they are paying their supplier for the product. This way of thinking makes it easy for them to price their products too low and make an unexpected loss.
28. Be a Business Owner First and a Dropshipper Second
It's a rule in business that you should consider yourself as a business owner first and dropshipper second. At the end of the day, you realize that dropshipping is simply a method of fulfilling orders.
You should have to pay attention to the order fulfillment part of your business as well as other components such as marketing, operations, customer service and also even branding. Just because you sell other people's products, this doesn't mean that you can't have your own brand, you can create your brand and by making effort you can be a famous brand one day. Look at Alibaba's, Lazada for example.
29. Be active daily
In online business, it's very important to active daily and examines your entire task like as if someone has a shop physically and opens it every day in order to make a healthy profit. Running online business requires daily effort. As Shopify dropshipping business have many automated task, you don't need to spend eight hours a day working on your business but you'll need to spend at least 2 to 3 hours a day on your store as you grow your sales. Every day, you'll need to process orders so that products reach to your customers promptly.
30. Be seen offline and online
As we all know about that Social Media plays vital role in Shopify dropshipping business to advertise ourselves, to get connect with the audience, to grab the attention of the customers, be a part of any event, connect to influencers and try to connect the partnership. Be innovative and have knowledge about how to get in front of your audience both online and offline to get ahead of the curve.
31. Track Everything
It's very necessary that you track everything about your business; by using the tools that are available is an easy way to track anything. There are many advantages of track everything so make sure you have FB pixel set up properly if you are using paid ads or use Google analytics for tracking your website.
32. Use Drag and Drop Store Tools
To start Shopify dropshipping firstly you need to make a store, in order to complete your competitors you should have to build a store as unique and amazing as they have. Built a Shopify store is not a big deal, you don't need to code into it because it has many easy features and also provide plugins to his users. To make your store elegant you can use different plugins and use built in features to your advantages. If you think this will be difficult for you, you can hire someone to design a store for you.
33. Stay True to Your Niche
It's very important to select a niche according to your taste because it is said that niching up is like a double edged sword. In the beginning, it's a great way to enjoy trust of consumers because they see that you specialize in a certain product. But what you choose, stay true to it.
34. Keep Product Titles Simple
Buyers impress which products that have amazing pictures, unique title and interesting description. Therefore it might seem nice to come up with cute titles for your products, but keep in mind that title will be simple and straight to the point. Always focus on the benefits of the product.
35. Keyword Research
Keyword research plays an important role to rank your store. It's one of the most ultimate Shopify tips as well because keywords can make your website on the top ranking or on the low ranking. You should use keyword research tools for that as your store should be focused on ranking for relevant search terms.
36. Don't Copy Product Descriptions
Don't do this mistake to copy someone's description. Write description in your unique style and make it interesting and informative. Do research about your product and tell your customers true information about your product. There are a lot of articles available on product descriptions writing. I highly recommend this ultimate Shopify tips.
37. Solve Problems
Always bear in mind that tries to explain the description in this sense which can reduce the confusion and solve the problem of the customer. The best way is that finds the product from Amazon and read its negative reviews so that you can easily find the most common complaint and use this in your description.
38. Load Times
How many times your website took longer? This matters because consumers didn't like which websites which are slow in speed and opening. And also, website load time is one of google ranking factor. Your customer no longer wait on your website if your website load time is high. It effects user experience and your website bounce rate will increase.
39. Email Marketing
With Email marketing, you can send out targeted messages to different groups of buyers that address their needs and wants. You first need to start collecting people's information and most of the stores do this with a pop up window or by offering an incentive in exchange for their email. You could also offer 10% off in your store if they sign up for your newsletter. Use this ultimate Shopify tips for free product marketing if you have low budget.
40. Create a Trustworthy brand
You should have to win the hearts of your buyers first.  Take a look which makes your business more powerful and unique. You should have to build a trust through your brand image and try to raise brand awareness. If you successful to make your brand unique, than there's a highly chance that you will enjoy the trust of your buyers.
41. CHOOSE THE RIGHT SUPPLIER
To be a successful business man, you need your customers to trust you at all times. In order to maintain your status, you need to make sure that the products you are selling to them are top quality. As we know you don't play a part in the production or handling of the products but you need to ensure that you are working with those suppliers, are trustworthy or not. Your suppliers are like your business partner, when you are doing dropshipping. So, make sure you choose them carefully.
42. Include an FAQ Page
This is the best way to limit the amount of time you or someone has to spend answering questions in live chat. Make sure the FAQ page is clear; they can ask questions about delivery, about prices, to solve any problem.
43. "About Us" page
Customers love to know that who is behind the mask because it's more challenging to make a strong connection with people.  Make sure your "about us" page has all detail about you, who are you and what's about you. This is most important especially if you're using a dropshipping business model.
44. Push for Product Reviews
There is another form of social proof is a product reviews. People are more impress about the positive reviews of the product if they see that someone else bought it. So, encourage customers to give you their feedback about the product after making purchase.
45. Shipping problems
It's also a major point to be notice that calculating shipping rates for dropshipping business owners. Because we are dealing with different suppliers and with many different products so, it's difficult to accurately calculate shipping rates for orders.
Three types of shipping rates you can use:
Real time rates, per type rates, Flat rate shipping
46. Free Shipping
Now a day, everywhere you look, everyone's offering free shipping, with little restrictions and you also need to do the same thing.
Amazon and eBay everyone has free shipping with little restrictions.
47. Giveaways
Giveaway is such a wisely option to rank yourself easily at the start of your business. Doing a free giveaways or promotions on social media is a great way to get people to subscribe your Email and more amazing discounts.
48. Refund or money back
Don't forget to refund because everyone is waiting for your refund and money back policy. These are very generous offers and can be apply on any product.
49. Ample payment options
You should guide your customers about your payment options, which gateway they can use at the time of purchasing product. You want to provide different payment options, so you don't drive away customers. One amazing and great idea is to allow sellers to save their payment information by creating an account. Also offers payment options like Amazon pay, PayPal, MasterCard etc..
Start Your Own Dropshipping Business With Shopify
Want to Learn More?
Is there anything else missing you'd like to expect in this article? Let us know in the comments below!
Start Your Own Dropshipping Business With Shopify