Shopify is a Canadian multinational e-commerce company, If you are thinking online store to sell anything and you don't have any platform to do this then you are at the right place, yes Shopify is the best platform of 2020 and will be the best for the next decades to sell your products online with best one.
I don't Have my Own Products?
Even if you don't have any product physically then Shopify is giving you a fantastic solution that is Called Dropshipping.
What is Dropshipping?
Dropshipping is a method where you can sell third party products at your own price. For example, if any product price is 1 dollar and you can sell this product at 10 dollars easily even you can sell it at 20 dollars, it depends on you.
From Where I can take products?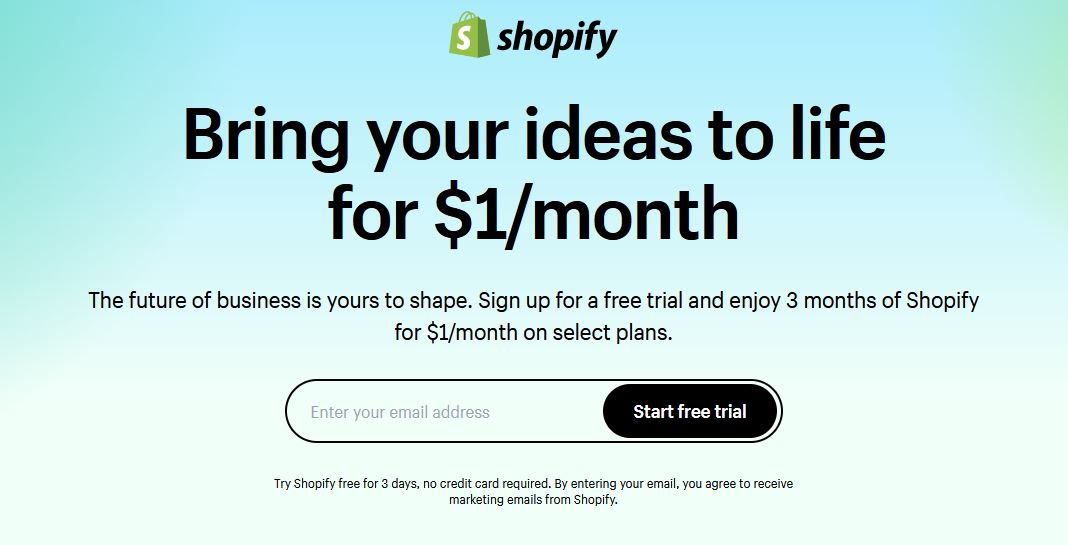 You can import products from Aliexpress.com where thousands of products are available, you can choose your niche and sell your products at your own price.
How can i Import Aliexpress Products?
It is giving you an amazing platform which is called oberlo, With the help of it, you can easily import Aliexpress products and export them into your store. you can import 500 products with Oberlo in free. Also, when you will receive an order then you don't need to worry about anything Oberlo will pass all information to the supplier, and the supplier will deliver that product at customer address without any invoice and advertising material. You have to pay only the original product price after receiving payment from a customer that price will be on your choice.
What I have to do before import Products and start selling online?
You have to Signup into it and create your own Shopify stores. if you have a domain then you can also attach your domain with your store.
Shopify is providing amazing Shopify themes and Shopify apps in free where you can create your store without any coding and difficulty. So this is the best option for you if you are planning to sell your own products online or want to do dropshipping.
How much I have to Pay? Free Trial Period of 14 Days ?
First of all, Try Shopify free for 14 days, no credit card required. You don't need to pay money for the next two weeks. Just set up your store, import products, and attach your domain if you have. After three months there are some packages with the cheapest rates.
Shopify Pricing Plan
After 14 days of the trial period, you have to pay some fee to the Shopify because it is giving you an amazing platform and services. and with the help of it you can earn $10000 easily. Here is the Shopify pricing plan.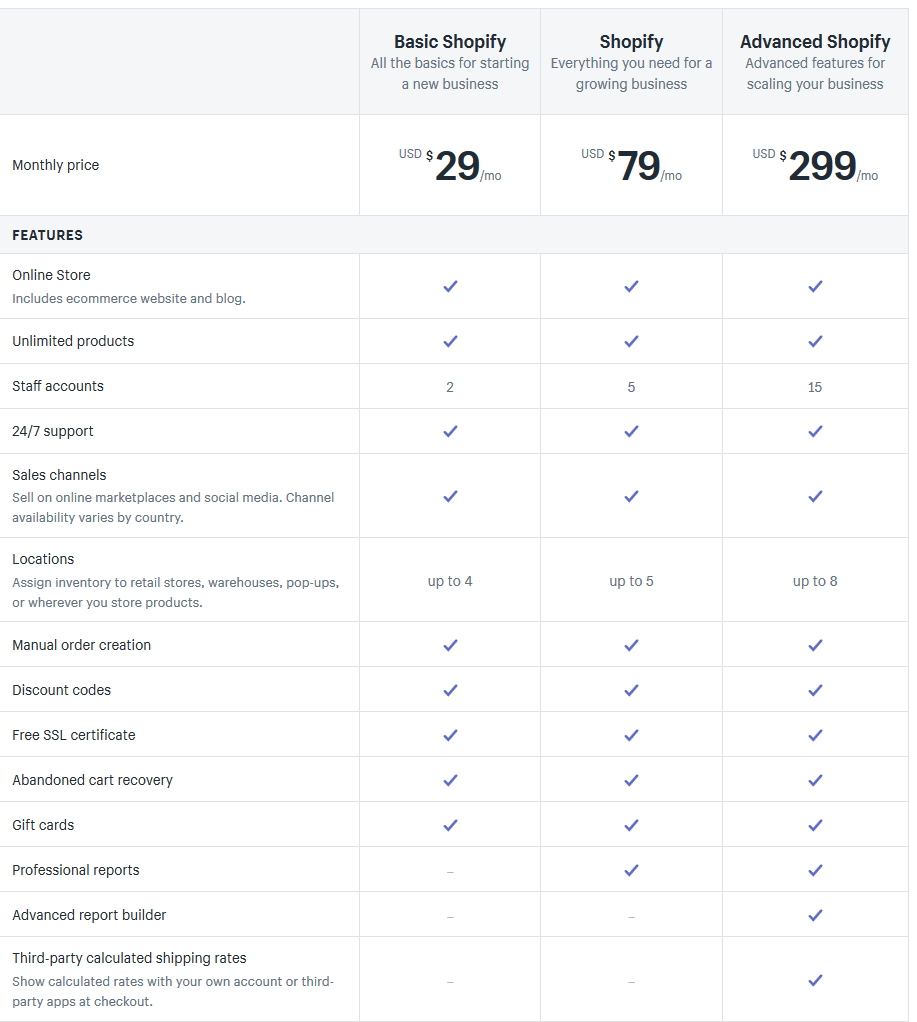 Shopify fees start from $29 but you can earn more than $10000 per month which is better than All other affiliate programs on the internet.
Some Amazing Features of Shopify store
Support 24/7
SEO Friendly website
Dropshipping Option
Multiple Payment Options
Multiple Language Support
Manage Customer Profiles.
No External Host Needed
Mobile App
Free Themes
Mailchimp Integration
and much moore.
Shopify is giving you all the support and helping their clients all over the world to build their own store and start selling online.
You can visit Shopify.com and signup for free trial.
Signup Free Now
If you don't know how to make a Shopify store or have any difficulty in creating a dropshipping store then we are offering the best services to build Shopify websites for you within 7 days at the cheapest rate and also for SEO of your website. we are always available 24/7.
WhatsApp: +92-314-3635299

Please Subscribe to our Newsletter for upcoming amazing information, tips, and tricks about Shopify.com.
Start Your Own Dropshipping Business With Shopify